Welcome to 'Les Lauriers Roses'!
A genuine holiday, a real vacation – is available to you at campsite LES LAURIERS ROSES (french for oleanders ). Les Lauriers Roses is a 4-star campsite, uniquely set in the midst of the characteristic mediterranean natural scenery,fully taking advantage of shadow spots dispensed by the majestic cork oaks and parasol pine trees, so very present all over the grounds. The campsite – under Dutch management – has all together 80 pitches, 45 for caravans and tents, 21 pitches with rental static caravans, 5 pitches with rental Coco Sweet tents, 3 pitches with rental lodge tents and 4 permanenent pitches on approx. 5 acres total surface.

TRANQUILLITY
A relatively small site without loud disco noises and annoying din of animation, at a fair distance situated off the main road.
NATURE
A considerable number of the luxurious rental accommodations and pitches for caravans is on hidden terraces against wooded hill slopes, offering a magnificent view towards the Mediterranean Sea and the Esterel Mountains. Hiker trails in the Petits Maures range of hills start directly behind the campsite grounds. You may join organised hiking tours (not during high season) to the imposing mass of rocks of nearby Roquebrune.
Oppposite the site's entrance you will find a small natural reserve – Les Étangs de Villepey. Footpaths and pedestrian bridges invite you to enjoy the local flora and fauna. You may also use this area as an alternative walking route towards Saint-Aygulf's beautiful sandy beaches.
COMFORT
Modern and clean sanitary facilities, a heated pool and toddlers'basin, a cozy bar, a restaurant for daily menus and snacks, WIFI on all pitches.
RELAXATION
Thanks to the relatively small size of the campsite you may count on personal attention by staff members which adds to creating a relaxed atmosphere, whether you take a meal in the caf, have a drink at the bar, lounge at the pool or just practice 'dolce far niente 'on your own pitch , your private temporary home.
The pool, heated in for-and afterseason, and adjacent terrace form the lively center of the campsite .A comfortable lounge with TV is also at you disposal.
SPORTS AND ENTERTAINMENT
If you are the sportsloving kind and like exercise you will find at the campsite a variety of activities in which you can participate. A good sized swimmingpool, an equipped open air fitness facility, a table-tennis area, volleyball and badminton space, table football and billards.And of course an area for playing the jeu de boules, so typical for the South of France and over the years extremely popular with our guests.
Nearby there are possibilities for tennis, golf.horse riding, deepsea diving, sailing, waterski and surfing,.
We shall be pleased to make arrangements for you to participate in these outside sports activities.
SURROUDINGS
Saint-Aygulf is a small, unpretentious seaside resort.The village and splendid sand beaches are at 3 km from the campsite.
You will meet with the more mondaine aspects of the Côte d 'Azur in Saint Tropez, Saint Raphaël, Antibes, Cannes and Nice, all within 10 to 60 km distance. Nature lovers and lovers of picturesques villages and lovey scenery should not miss the beautiful hinterland of the Var region with its many vineyards and wine chateaux, not to forget the overwhelming Gorges du Verdon, Europe's own Grand Canyon.
A daylong excursion to Monaco or if you like a bit further crossing the border into Italy is quite feasible !
Or maybe you would like to admire the beautiful coastline from the sea ? A boat trip to Saint Tropez/Port Grimaud or to Cannes is recommended!
A holiday at Les Lauriers Roses means….
Pure enjoyment
Relaxation
Intense Wellness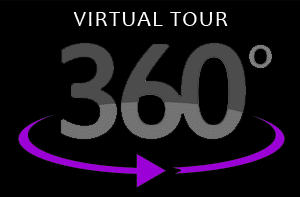 EVO 29
with a private Jacuzzi situated in a prime location with fantastic panoramic views of the Mediterranean Sea!
Cap Déséo
with a private Jacuzzi situated in a prime location with fantastic panoramic views of the Mediterranean Sea!
10% discount!
for stays of 3 consecutive weeks on the total rent